There is no substitute for security, and the last place you want to feel insecure is in the privacy of your own home. Oxnard Locksmith provides that peace of mind, knowing your home is secure when you are home and especially when you are not. All our products are the top quality brands and we provide the best service available to our customers.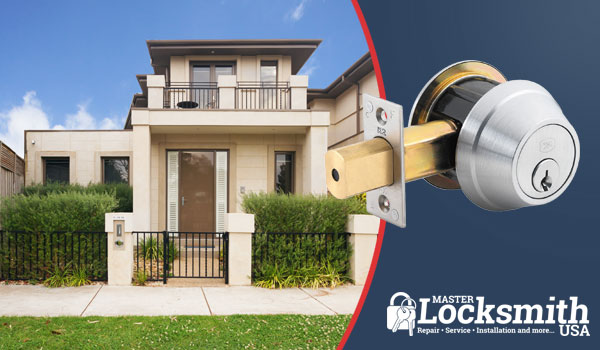 Our hardware selections are constantly updated and we carry every make and type of lock and we cut every kind of key you can imagine. Our trained and licensed technicians are not just locksmiths; they are experts in home security and can design your home security system. From design to build in Oxnard Locksmith will cover all your security needs. If you have hardware problems now, you can be sure our residential service crew will provide fast solutions to your needs.
Your home is your most valuable possession. With Oxnard Locksmith's professional service, you can rest easy knowing we provide you with the best quality security hardware available. You need to know that the security of your home is state of the art. Oxnard Locksmiths team of expert technicians are trained and licensed for the most up to date hardware solutions. Our technicians will make sure your doors and windows remain secure.
Security Needs
Periodically even good neighborhoods are targeted by burglars. Studies show that most burglars look for the easiest homes to break into and pass by homes with good security systems. Upgrading your home security system will provide a layer of protection that addresses today's security problems.
Moving
Did you know that the chances of suffering a burglary more than double when you move into a new property? Most properties, especially rental properties have keys with people other than the current owner or tenant. Many times the old keys aren't returned and the new owner or tenant doesn't give it a thought. Within the first year of moving your home is twice as likely to suffer a burglary for that reason.
Because of this if you move into a new home and don't change the locks some insurance companies will void your insurance policy if your home is burglarized. If you have just moved, how can you be sure you have all the keys? Oxnard Locksmith can change or rekey all your locks and make sure the security you should expect is what you have.
Why Us?
Oxnard Locksmith provides service 24 hours a day, every day. No matter what time it is including holidays; our insured and licensed professional technicians will be there to handle any emergency for you. It doesn't matter if it's your home or business we guarantee the highest level of service. If you are locked out or have locked your keys in your car, call us and we will be there right away. You won't be wasting time waiting for us. We'll be there with everything needed to fix the problem.
In Oxnard choose the locksmith service that is dedicated to helping you more, quickly and professionally. Whether it is lost or broken keys our certified professionals specialize in providing fast solutions. We can repair and replace any lock and keep your home or car secure from break-ins. Our technicians are licensed professionals that will take care of every security need. Our commitment to you and your family is that we will do everything it takes to keep them and your belongings safe and secure with the best quality service and product brands in the industry.