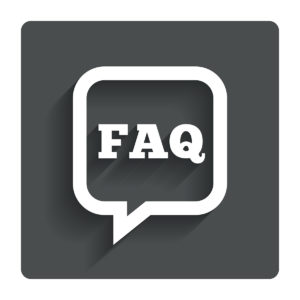 Here at Master Locksmith, we receive lots of inquiries about our professional safe installation and maintenance services. While some people have experience with safes, having relied on them for a large number of years for their home or business security needs, other first time safe buyers find the sheer amount of products available overwhelming. Here's our guide to purchasing a safe for your residential or commercial location.
Estimate 10% of the Content's Value
You should spend at least 10% of the estimated value of the objects or valuables that you want to be placing inside the safe. That should be the lowest amount of money you spend, because in general, the higher priced safes offer much more security value. If you're simply protecting objects of low value, you can stick to a lower end safe, but if you're protecting expensive assets, we recommend going higher end.
Weight
Heavy safes are better because it's harder for potential burglars to maneuver them, or even pick them up and steal the entire safe altogether to take it somewhere else they can open it. Additionally, many burglars often try to place safes on their backs so they have better leverage to pry it open. Light safes have less metal used in their construction, and as a rule, the thicker the metal, the stronger it is.
Gaps
Make sure that there's as small of a gap as possible between the safe door and the lock since that's the opening often used to directly attack the safe bolts to pry it open. The tighter the door of the safe is to the safe body, the less possible it is for a burglar to forcibly pry it open. This gap is also important from a fire safety standpoint, because even if your safe is fireproof you want to ensure that the contents would still be protected from smoke, ash, or soot.
Anchoring
It's a strong security practice to bolt your safe to the floor or figure out a way to anchor or secure it in place. It's best to do this operation when the safe is initially being installed – but you want to make sure that the safe doesn't have to be re-transported to be fit for anchoring. Holes in the underside of the safe should never be left open for too long, as they are potential entry points and also allow for potential animal or water damage.
Water and Moisture Vulnerability
You want to make sure that the interior of your safe is protected from rusting or humidity. You can accomplish this either by purchasing a moisture resistant safe or by monitoring the moisture of the safe's surroundings through a powered dehumidifier (just make sure to give the humidifier the maintenance that it requires.)
Locking
Choose between an electronic lock or a manual dial – which both have their separate pros and cons. ELectronic locks allow for faster opening, but can fail if the battery runs out or if there is a power outage unless they are fit with precautionary technology meant to mitigate these risks. Manual safes are strong and reliable, but can be inconvenient and slow to open up, especially if you want to get to your safe contents in a rush.